Saona Island Dominican Republic, one of the most impressive natural jewels of the Caribbean. Explore a paradisiacal landscape with pristine beaches, lush vegetation, and wild animals during this full-day excursion from Punta Cana.
Explore the natural beauty of Saona Island Dominican Republic

Thanks to its pristine beaches and rich wildlife, Saona Island is a paradise in itself with picturesque landscapes. During your excursion, you will be taken along the southeast coast of the Dominican Republic to explore this tropical utopia. On site you can opt for various activities, such as swimming in crystal clear waters and going out on a catamaran tour complete with cocktails and snacks.
Check out the impressive cenotes on Catalina Island.
Along the way, you'll also have the opportunity to visit nearby Catalina Island. Here, travelers can marvel at impressive cenotes that are home to various species of fish, crustaceans, and coral reefs that make for an unforgettable experience in a unique hidden paradise. From snorkeling to boogie boarding to sunbathing on the white sand beaches, there are plenty of activities to enjoy on Saona Island.
Swim in pristine Caribbean waters along the way.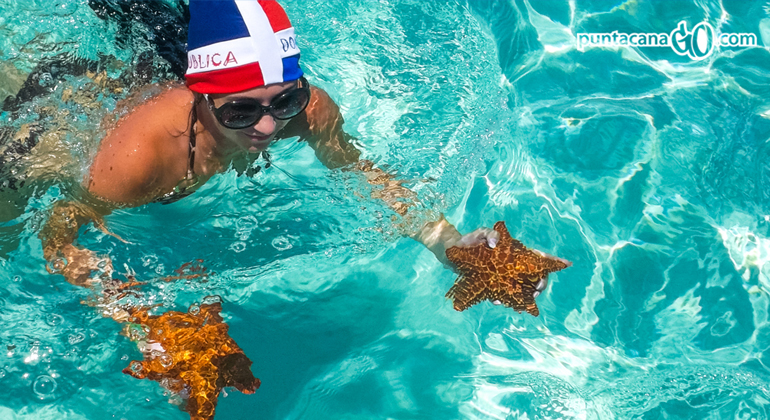 The boat trip to Saona Island is almost part of the adventure. During your 1-hour journey, you'll have plenty of time to take in unforgettable natural sights, including lush mangroves, and rewarding opportunities to swim in the pristine, pristine waters of the Caribbean Sea. Snorkeling equipment is provided for those looking for more exploration below the waves!
Savor delicious local lunches and snacks aboard a catamaran cruise in the excursions Saona Island Dominican Republic.
Enjoy the best traditional lunches and snacks in a rustic, colonial-style setting. You can literally enjoy a floating buffet aboard sailboats, taking you on a water ride from the west coast of Saona Island with its natural formations on stilts and wildlife as the sun sets. From mango daiquiris to soursops, this all-inclusive excursion comes with plenty of memorable experiences! To enjoy this excursion BOOK NOW!
Follow our accounts!